Cutting Table Specifications
The machine plasma cuts precise and intricate flat shapes ranging in size from 1/4 inch to 20 feet. Any thickness from 30 gauge through 1-1/4 inch can be cut, depending on your plasma cutter. Virtually any metal can be plasma cut including: Steel, Aluminum, Brass, Copper, Galvanized etc.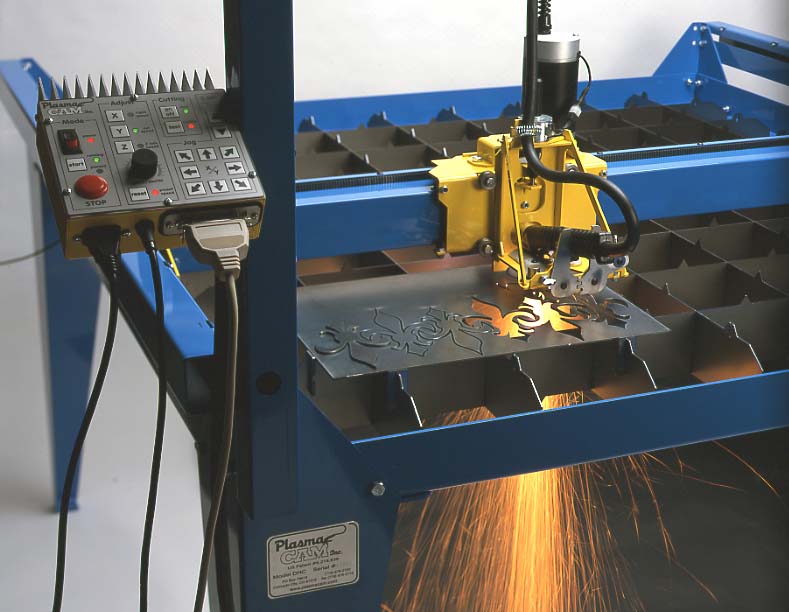 The PlasmaCAM system works well with full sheets of metal or smaller pieces as shown here.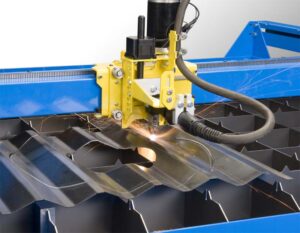 PlasmaCAM's state-of-the-art Digital Height Control optimizes cutting performance and is essential when material is not flat.
All height control functions are integrated and controlled by the DesignEdge software – providing automated operation that is easy to adjust. As shown in the demo video, the machine can even cut corrugated metal, diamond plate, and perforated metal at high speed with Digital Height Control. Click to view more information about Digital Height Control
The machine is more accurate than a plasma torch. This drawing(1/10th the size of the plasma cut part) was made by the machine holding a pen. With plasma, the machine can achieve part accuracies as high as +- 0.005 inch, depending upon setup conditions.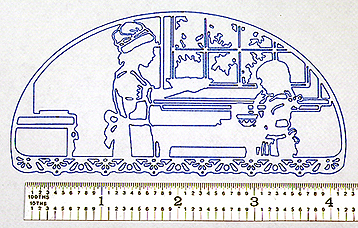 The cutting table is a full 3-axis CNC machine that can hold a variety of tools in place of the plasma torch and cut other materials including wood and plastic. Optional attachments can be used for 3D routing, engraving, and round pipe and tubing.