Business and Manufacturing
From small welding and automotive shops to Fortune 500 companies and defense contractors, businesses use more PlasmaCAM® machines than anyone else. Our unique software enables these companies to quickly develop and manufacture innovative and high-quality products, from one-of-a-kind signs and metal art to mass-produced mechanical, structural, and functional items. The machine saves so much time and material that it makes a big difference in the bottom line of these businesses.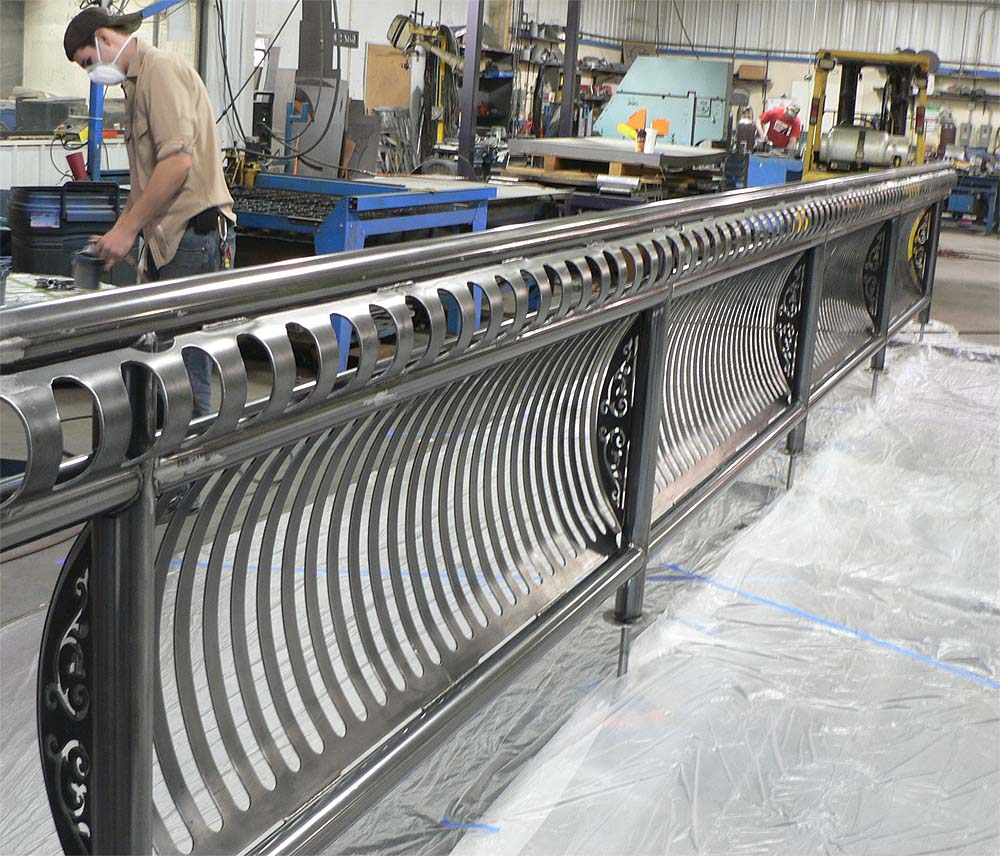 Your shop may be making flat parts that could be cut with less labor and better quality on a PlasmaCAM machine. When companies begin cutting such pieces and see what the system is capable of, it often transforms the way they make other pieces as well. Soon their whole approach to design and production changes, and they manufacture products they didn't know they could make with profits they didn't anticipate.
Not only can plasma cutting replace many shearing, drilling, and sawing operations while reducing scrap, but plasma cutting is generally faster than laser and water jet cutting. And because our systems are so inexpensive and easy to use, they enable companies to make parts themselves instead of sending them out to other companies with traditional CNC machines. This increases profit, reduces lead times, improves reliability, and simplifies logistics.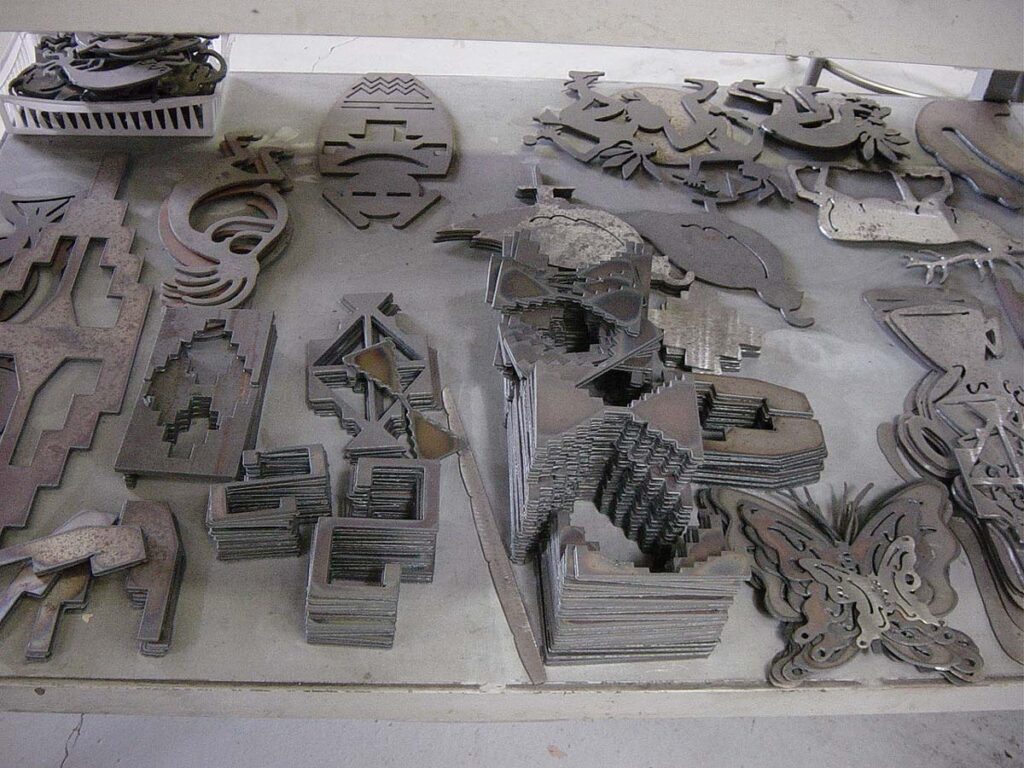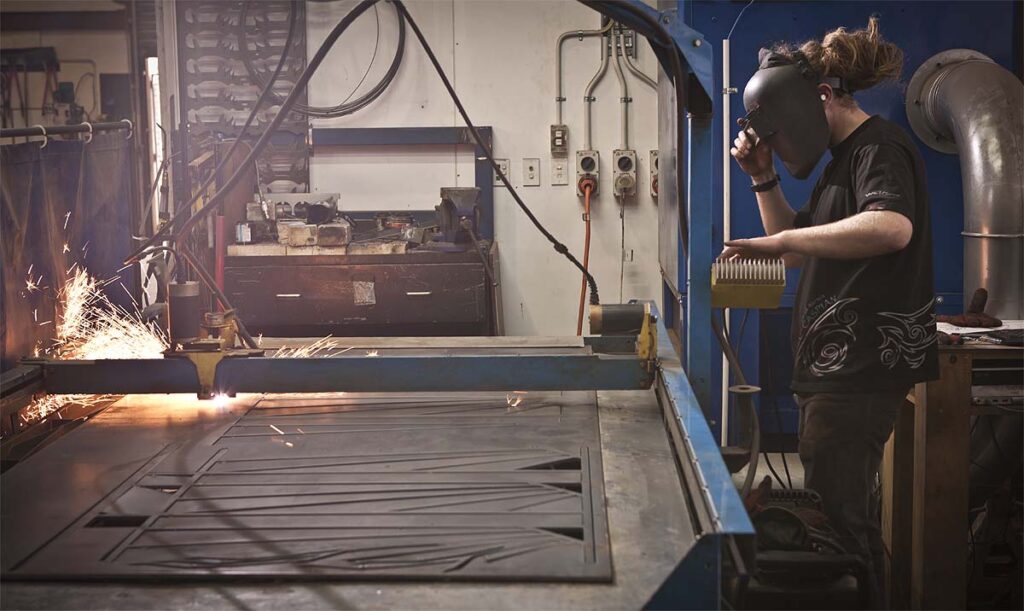 The ease with which you can draw a new product in DesignEdge® and then cut it on the machine allows low-cost, rapid prototype building for research and development. Automotive and cycle shops use machines for restoration, customization, off-road conversions, and so on. Repair shops fix vehicles and equipment by quickly measuring parts that need to be replaced, drawing them in the software, and cutting new ones.
PLASMACAM CUTTING SYSTEMS ARE A CRITICAL PART OF THOUSANDS OF BUSINESSES AROUND THE WORLD
PlasmaCAM systems open the door to so much untapped potential that people start highly profitable businesses with them, often leaving careers and full-time jobs. Some work from home on their own schedules, while others open shops and do things on a larger scale.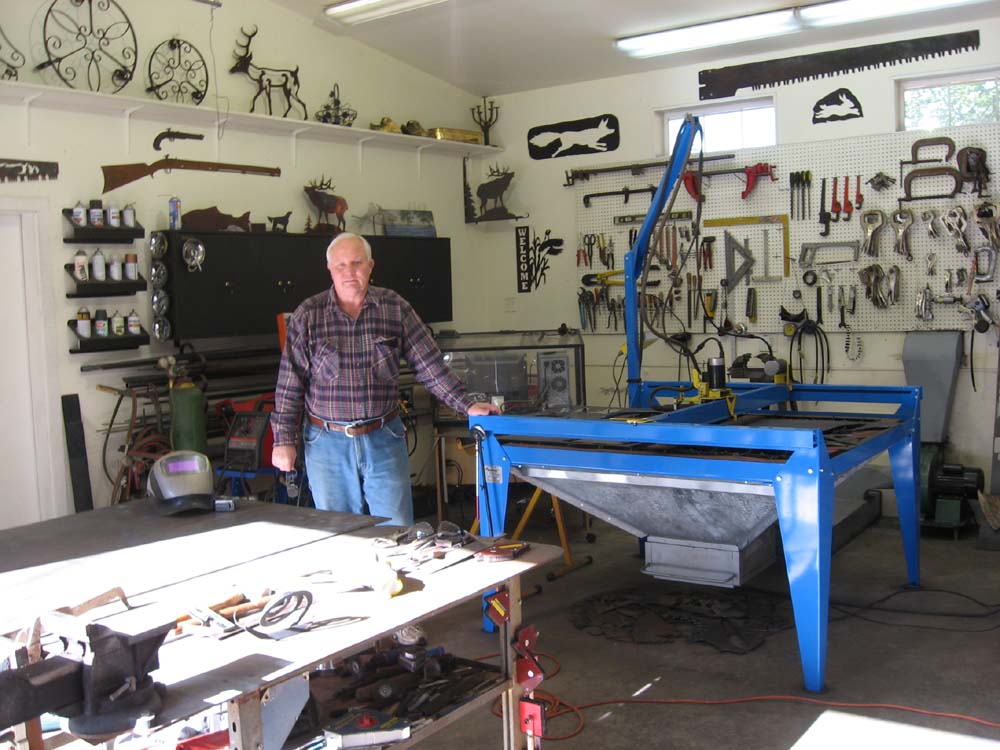 Established shops also capitalize on more exciting and profitable opportunities, often landing a job or government contract that more than pays for the machine by itself. Other shops purchase machines for regular production with plans to also explore its creative potential, and they buy additional machines later so they can do more projects simultaneously or in multiple locations.
Many shops know from experience that PlasmaCAM outperforms other brands through its speed, accuracy and reliability. More expensive, heavier-looking machines prove to be slower and less accurate. Cheaper knock-offs turn out to be more costly and time-consuming, due to their lack of software and long-term support. 
PlasmaCAM machines are used by many types of businesses such as:
Some of our customers run more than five PlasmaCAM machines at once in high-volume manufacturing plants. These machines run up to 24 hours a day, and some have been running for over 20 years!
Just Some of the Companies Using PlasmaCAM Machines