Create High Quality HVAC Fittings
You can use your PlasmaCAM® machine to make high-quality, custom HVAC air ducts and fittings for any mechanical job. The optional software designs 3-dimensional custom parts based on your dimensions, materials and other preferences.
Heating
Cooling
Ventilation
Air Conditioning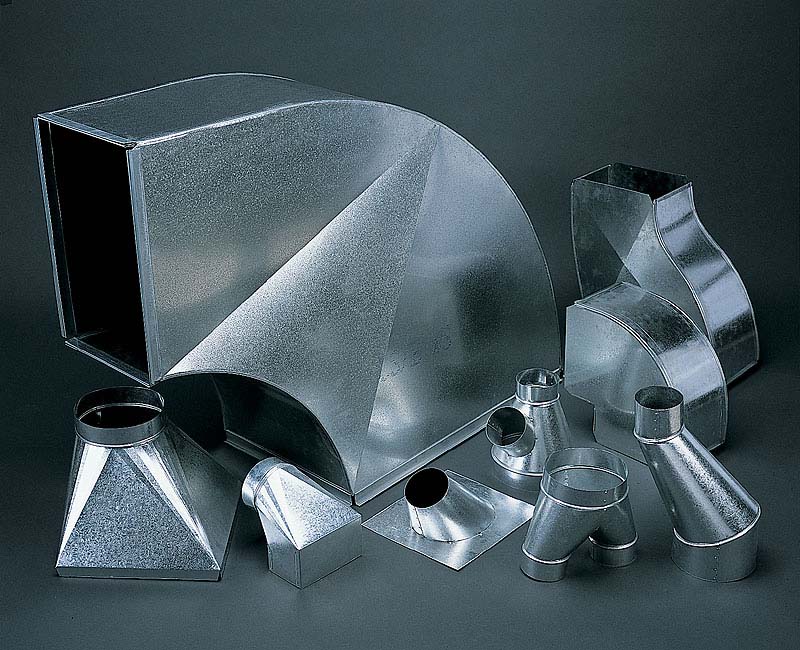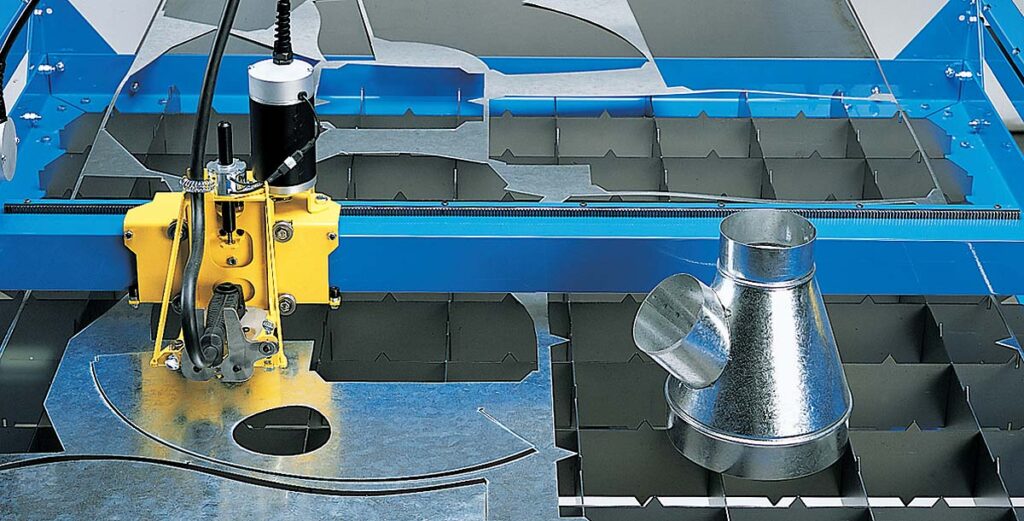 HVAC Software and DesignEdge®
To create fittings fast, simply click the shape you want and enter the details. The machine cuts flat patterns that you form and assemble to make the finished part. You can process multiple fittings all at once for any number of jobs and zones, and you can automatically nest parts to make the most of your material.
Create standard parts for HVAC, roofing, piping, and heavy plate industries. The comprehensive software library includes round, rectangular, oval and combination fittings and uses standard gauges, connectors, seams, lining and vanes. See our demo video for specific examples of how to design and cut HVAC fittings.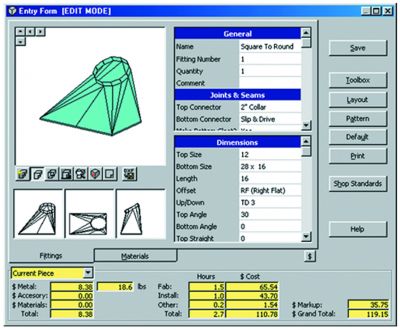 Import Shapes from other CAD Programs
Precisely cut flat patterns and other mechanical shapes from other sources including HVAC layout software and solid modeling software for sheetmetal forming. Our demo video shows how the DesignEdge software can even add automatic bend lines to these 3D parts for easy alignment in a brake or bending by hand.
Versatility in any Economy
Occasionally, the HVAC industry experiences slower periods and light demand. During the slower times, HVAC shops with PlasmaCAM machines often make use of the time to cut signs, parts and other necessary items for extra revenue.
"We're a small, family owned HVAC service company. We purchased the machine to aid in ductwork fabrication but find that we use it more for the side business that we've created. I've been able to do quite a bit with the software and am looking forward to the new ideas and creations that we can put through this machine."
SCOTT, STELLAR STEELWORKS