HIGH SCHOOL STUDENTS DEMONSTRATE RAW TALENT
Spring Creek High School, Spring Creek, NV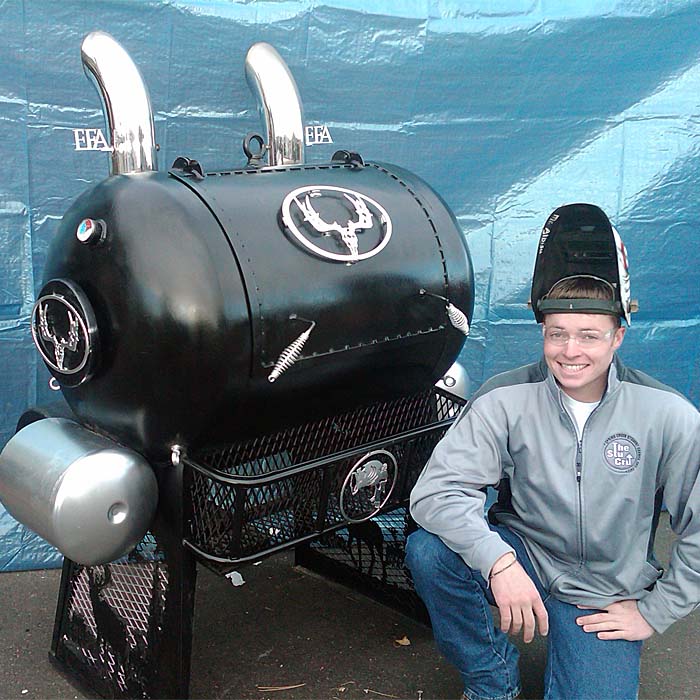 Jacob Agee made this smoker for his local FFA Chapter and school. He used an old boiler tank for the main chamber and mounted two air compressor tanks to each side for additional heat output. He also used old chipping hammer handles on all the doors and vented the top of the smoker with two 5-inch chrome exhaust pipes. A butterfly baffle inside each pipe regulates heat and smoke. Jacob made handles reading "FFA" that adjust these valves.
Jacob used his school's PlasmaCAM CNC plasma cutting machine to make the hinges, doors, baffles and lettering. He also plasma cut and incorporated several wildlife scenes into the design, depicting the diversity of game that the FFA Chapter and school plan to smoke. With mule deer mounted on the front door and left side, Rocky Mountain elk on the legs, and a bass on the front basket, the smoker captures a sense of the wild outdoors. The FFA chapter name, Silver Sage, is also mounted on the right side. Jacob finished the smoker with his school colors, black and silver.
Atwater High School, Atwater, CA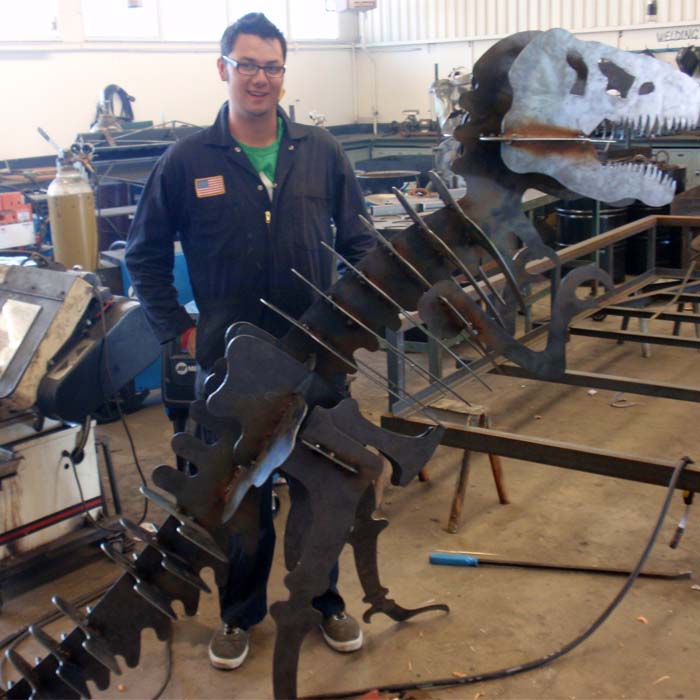 Corey Mesa designed and cut out this dinosaur with his school's 5-foot by 10 foot Samson CNC plasma cutting machine.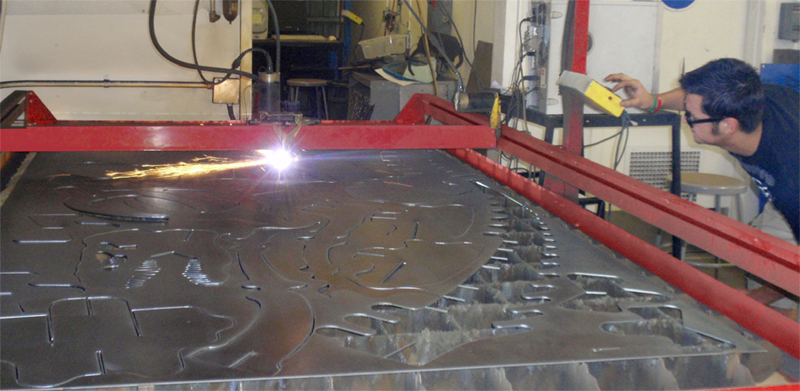 Kylie Essink and Bryce Doeschot
Norris High School, Firth, NE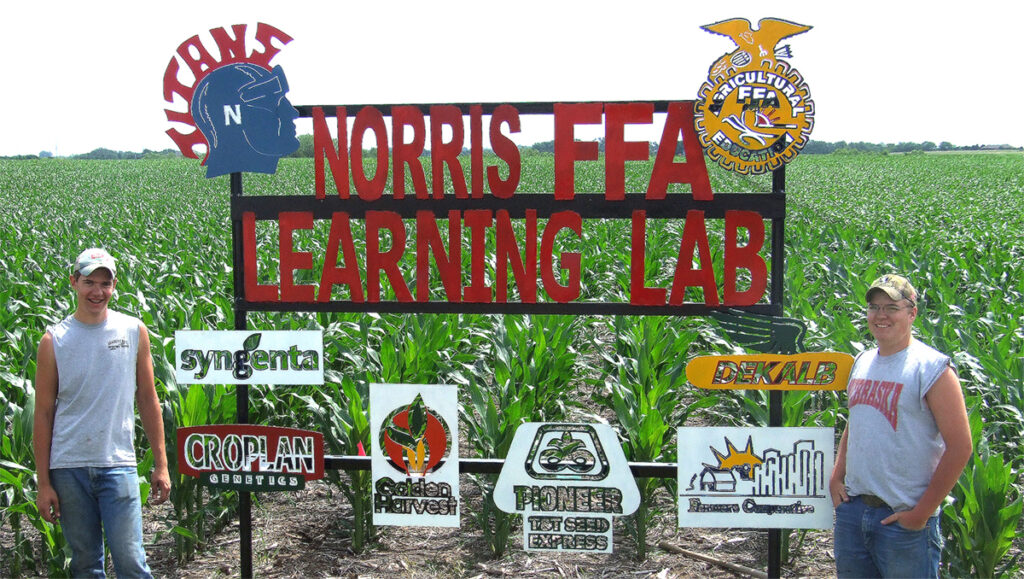 This sign marks the 110-acre FFA test plot in front of Norris High School. The students cut all the letters, mascots and sponsor ads with the school's PlasmaCAM CNC plasma cutting machine and assembled them in the school shop.