BLACKSMITH TAKES METAL TO A WHOLE NEW DIMENSION
When Australia's third largest city went underwater in late 2010 due to continuous flooding, Hans Smeet felt compelled to memorialize the event in metal. The finished piece, which he calls, "Reflections," shows the underwater flats of Brisbane.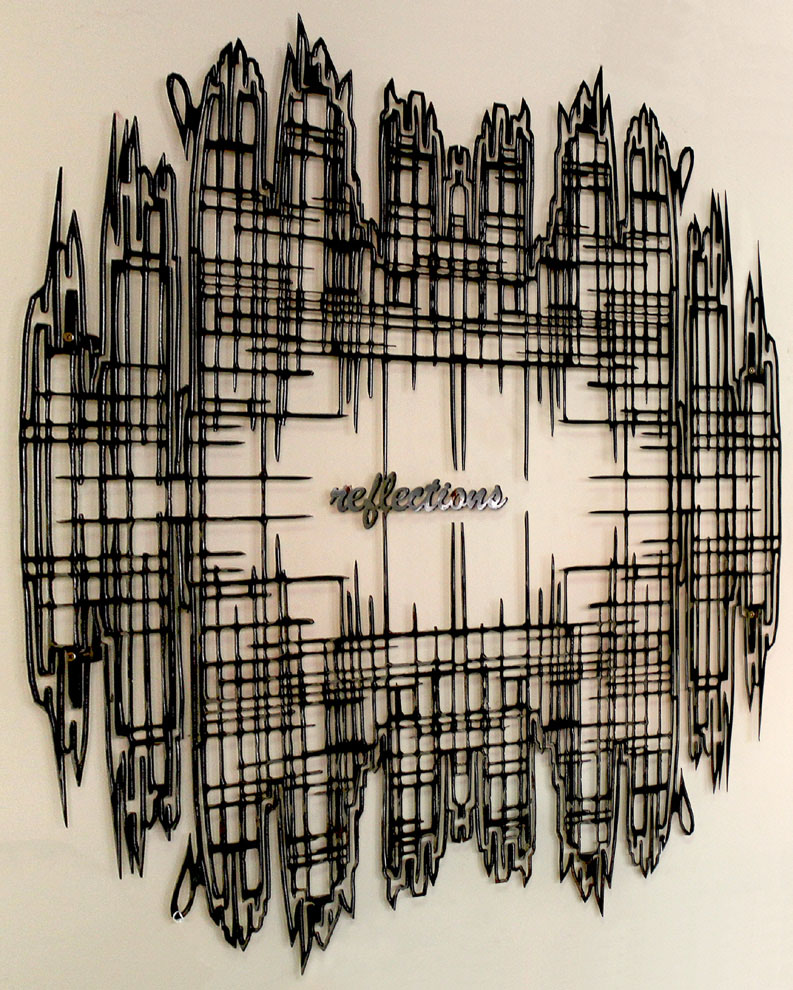 Hans is able to create such intricate, emotionally moving pieces because of the power and simplicity of his CNC plasma cutting system.
"You want to be able to imagine things," he says, "and I think you can do that with the PlasmaCAM."
Hans is a blacksmith who used to do everything by hand. "It always ended up black," he explains, "and I started to get sick of that."
Hans recalls when he first used his machine. "I was quite amazed," he says. "I started with something simple, then thought, 'wow!'" As Hans realized the potential of what he could do, he began to produce more creative and detailed pieces in less time and for more affordable prices.
"The design software is very good," Hans says of his machine. "I love using it. You can do unbelievable things that others just can't do. I can flick a design up on the computer and 20 minutes later I have it cut out. The actual cutting is nothing. It does whatever I want it to."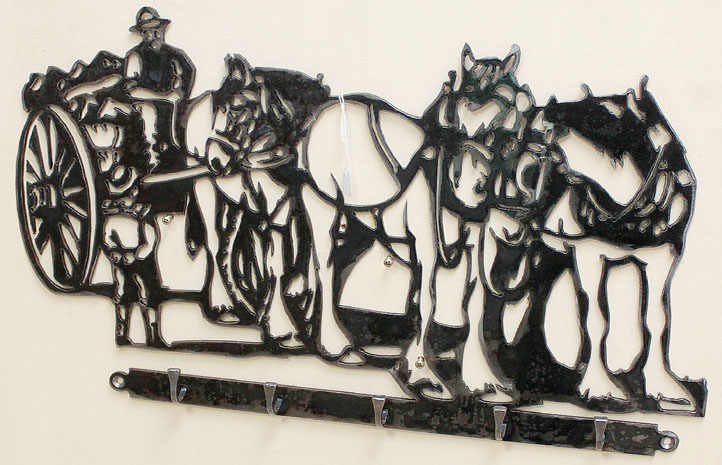 Hans finishes each piece by cleaning off the slag and polishing the edges. He then adds a clear lacquer to give it a clean, protective coating. Sometimes Hans uses rusts, patinas, and colors to create more elaborate finishes.
"I'm very fortunate to get to do the things I want to do," says Hans. With two sons who also enjoy the craft when they're home visiting, Hans believes his business will stay in the family. This is important to Hans, as he believes their ability to create art pieces for others to enjoy is their small contribution to the world.